Various methods for industrial hydrogen production are shown below.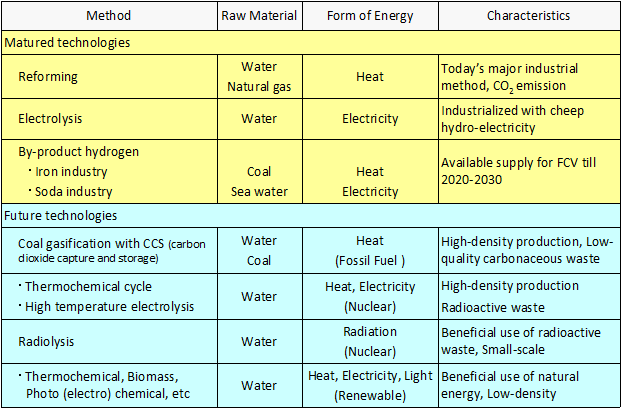 Also, an example of cost estimation in future hydrogen station for fuel cell vehicles (FCV) is shown below.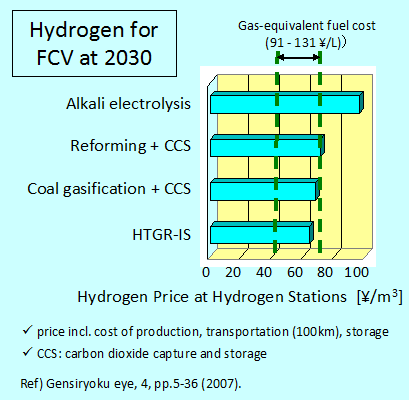 A HTGR system with thermal power of 600MW can produce hydrogen at a maximum annual rate of 6.3 x 108Nm3 by using the thermochemical water splitting method of IS process, where a hydrogen production efficiency is 50% and an operation rate 85%. This amount of hydrogen is expected to drive 630,000 FCVs, where one FCV will consume hydrogen 1,000 Nm3/year.