Technology development of the neutron beam at JRR-3 to enable detection of "atoms" in materials, which is important to Core Manufacturing Technology
Properties of a neutron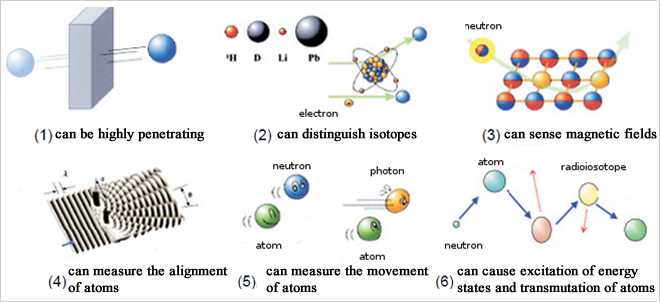 A neutron beam can detect "atoms", which are important to Core Manufacturing Technology.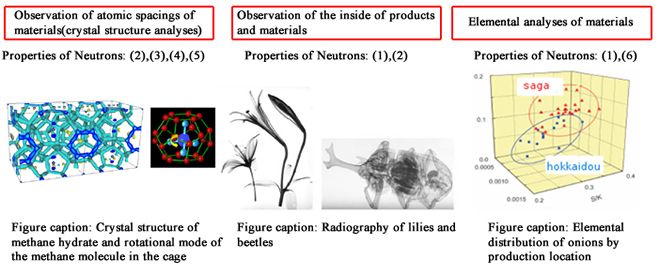 Solution for unsatisfactory beam time
• Increase the neutron beam intensity

・The experimental period can be reduced by increasing the neutron beam intensity.

• Increase the number of instruments

・The proposals of many JRR-3 users can be implemented.
Increase the thermal neutron beam intensity
The intensity of the neutron beam at the JRR-3 reactor was successfully increased sixfold by upgrading the neutron guide tubes by coating them with neutron Ni/Ti multi-layer supermirror.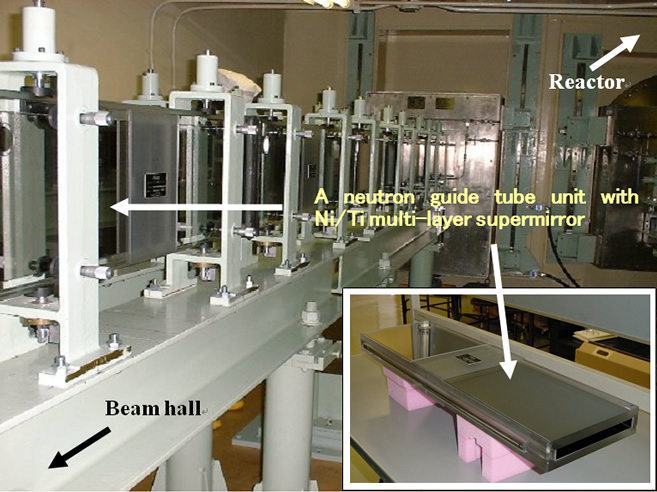 Reference
I. Tamura, M. Suzuki, T. Hazawa, A. Moriai, N. Hori, F. Sasajima, K. Soyama "Performance of upgraded thermal neutron guides with supermirror at JRR-3" Nuclear Instruments and Methods in Physics Research A 529 (2004) 234-237.