Message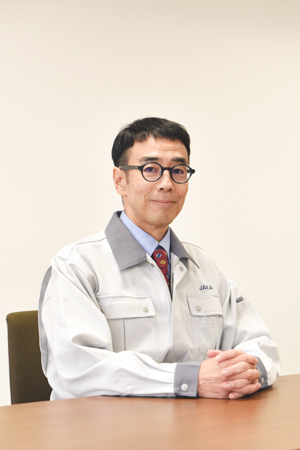 Dr. Hiroyuki Oigawa

Director General
Nuclear Science Research Institute
Japan Atomic Energy Agency

The Nuclear Science Research Institute (NSRI) is one of the main research institutes of the Japan Atomic Energy Agency (JAEA) and the core of research and development of nuclear science research and technology. NSRI has its origin in the Tokai Research Establishment of the former Japan Atomic Energy Research Institute, where the first nuclear reactor in Japan attained criticality in 1957.
NSRI has various research facilities for nuclear science and technology, such as research reactors, accelerators and facilities for radioisotopes and nuclear fuel materials handling. Using these facilities, research and development are made in the areas of advanced basic science, basic nuclear science and engineering, nuclear safety, materials science, computational science, backend technology, etc. Based on these activities and experiences, research and development are also made towards the decommissioning of the Fukushima Daiichi Nuclear Power Plants, the cores of which melted down following the Great East Japan Earthquake and tsunamis on March 11, 2011. NSRI also functions as a training center for experts, who are both Japanese and foreigners, and as a base for collaboration with industries and universities. Furthermore, the Japan Proton Accelerator Research Complex (J-PARC), jointly managed by JAEA and the High Energy Accelerator Research Organization (KEK), is co-located in the site.
Upholding thoroughly safety management in order to prevent unanticipated incidents and accidents, we, as the global-leading nuclear science base, are determined to continue to contribute to the fields of basic and fundamental nuclear science and technology to support the nuclear energy utilization and to develop neutron application to materials science, and ultimately to improvement in living standards and social welfare through these activities.
I look forward to receiving further guidance and support from all of you.