About us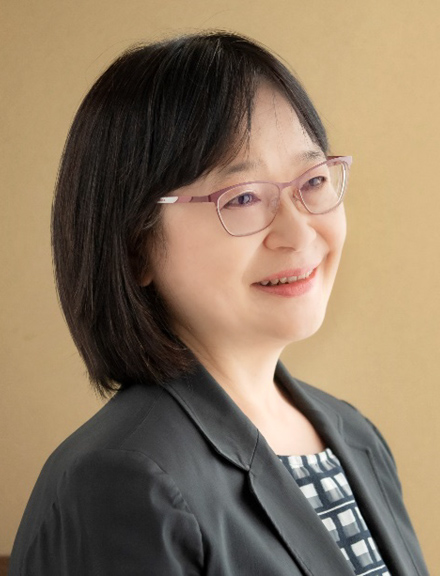 Yosuke NAOI
Director, ISCN
"Open the way to the nuclear future and contribute to the human society and its welfare" is the mission of the Japan Atomic Energy Agency (JAEA).
Based on this mission and on the premise of the importance of nuclear safety, the JAEA has been conducting comprehensive, systematic and effective nuclear research and development activities for Japan's energy security, global warming mitigation and creation of new science technologies and industries.
To contribute to the improvement of the nuclear material management and strengthening of international nuclear nonproliferation, JAEA established the Nuclear Nonproliferation Science and Technology Center in 2005, and changed the name into Department of Science and Technology for Nuclear Material Management (STNM) in 2011. STNM has promoted appropriate nuclear material management, nuclear nonproliferation technology development, denuclearization support, human resource development, and supported Japanese government policymaking.
In the meantime, the first Nuclear Security Summit was held in Washington DC, in April 2010, and Japan made commitment to establish a regional support center for strengthening nuclear security in Asia, under the JAEA, as an initiative to prevent nuclear terrorism. The Integrated Support Center for Nuclear Nonproliferation and Nuclear Security (ISCN) was then established under the JAEA in December 2010.
In April 2014, several functions of STNM were consolidated into ISCN.
The importance of 3S, meaning nuclear safety, nuclear nonproliferation (safeguards) and nuclear security, has shared recognition in the international community. The high level of political commitment to nuclear security, for instance, resulted in recent Nuclear Security Summit and IAEA Ministerial Conference on Nuclear Security. In Japan, the Basic Energy Plan was decided by the Cabinet in April, 2014. The plan demonstrates the recognition that Japan needs not only to prioritize nuclear safety but also to contribute to nuclear nonproliferation and nuclear security by promoting international collaboration in enhancing proliferation resistance of nuclear fuel, and R&D to strengthen technologies of nuclear forensics, detection and safeguards.
ISCN will further contribute to nuclear nonproliferation and nuclear security both in domestic and international arenas through its activities such as human resource development assistance, R&D in safeguards, detection and nuclear forensics, policy research and analysis, and operation of CTBT international monitoring facilities.
April 2017
Missions
1. Development of Technology for Nuclear Non-proliferation
Proliferation resistant nuclear technology and methodology to evaluate proliferation resistance
Advanced safeguards technologies
Measuring control technology of meltdown fuel at Fukushima Daiichi Nuclear Power Station
Demonstration of NDA system, development of nuclear resonance fluorescence NDA Technology, development of He3-alternative neutron detection
Establishment and improvement of nuclear forensics technologies and creation of domestic database
3. Policy Research
Policy Research on the current issue on the peaceful use of nuclear energy and nuclear nonproliferation
Capacity building assistance; and
Assistance for infrastructure development such as legal systems, regulations and manuals through human resource development including training and education
5. Transportation and Research Reactor Fuels Support
Support to JAEA's transportation of nuclear materials
Coordination of procurement and disposal of research reactor fuels
6. Domestic Human Resource Development
Cooperative relations with universities and related organizations
Support nationwide efforts of human cultivation
7. International Contribution
Advanced development of CTBT nuclear test verification technology and establishment of international monitoring system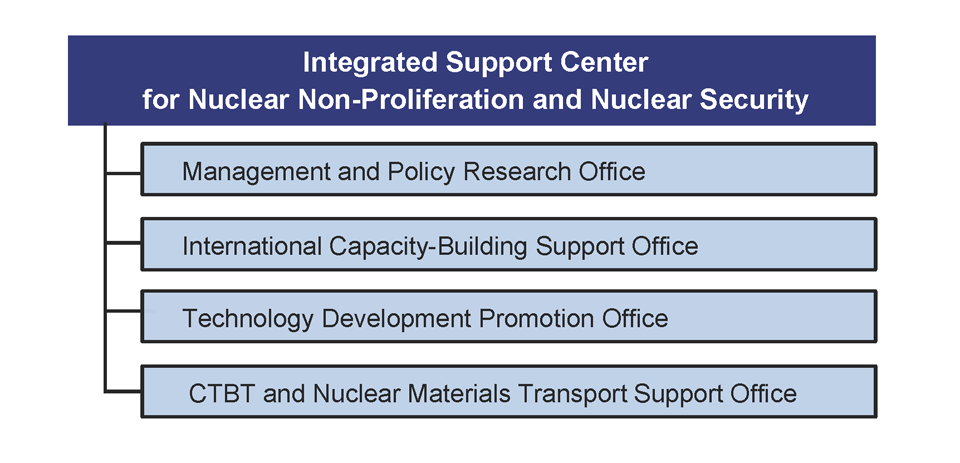 Cooperation