Capacity Building Support
What's New
Latest activities
| Date | Contents of Training | Modality of training | No. of Participants |
| --- | --- | --- | --- |
| May 2022 | ACE-JAEA Joint Training Course on Nuclear Emergency Preparedness and Response | Virtual | 97 |
| June 2022 | Regional Training Course on Non-Destructive Assay of Nuclear Materials | in person | 4 |
| Aug.- Oct. 2022 | Training Course on Physical Protection of Nuclear Material and Facilities for domestic experts | in person | 26 |
| Oct. 2022 | Regional Training Course on Physical Protection of Nuclear Material and Facilities | in person | 18 |
| Nov.- Dec. 2022 | IAEA International Training Course on the State Systems of Accounting for and Control of Nuclear Material | in person | 22 |
| Jan. 2023 | ISCN-WINS Workshop "Establishing, measuring and sustaining an excellent security culture" | in person | 28 |
| March 2023 | Workshop on US/DOE-JAEA Cooperation for Capacity Building on Computer Security | in person | 29 |
Blue
= for domestic /
Yellow
= for overseas
Overview
In order to strengthen nuclear nonproliferation (safeguards) and nuclear security, it is essential to develop experts with knowledge and expertise in the field. Since its establishment in December 2010, ISCN has been developing capacity building support programs to strengthen nuclear nonproliferation and nuclear security in Asian countries as well as in Japan.
To effectively provide capacity building support, continuous improvement is important, including collaboration with domestic and international organizations and enhancement of course contents. ISCN is making efforts to further improve the quality of training by utilizing feedback from course participants.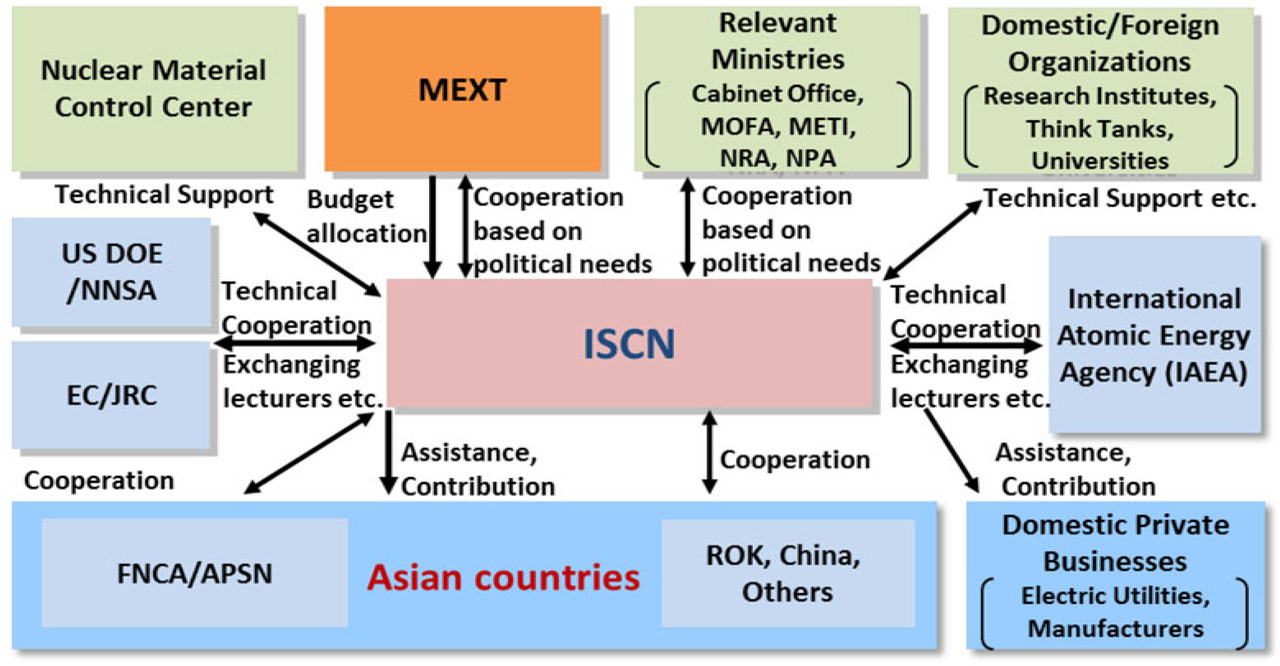 Development of needs-oriented training courses through the surveys among target participants and implementation of them in a variety of formats:

Multinational: International/Regional Courses conducted in Tokai
Bilateral: Bilateral Courses conducted in target countries or ISCN
Domestic: National Courses conducted in Japan

ISCN combines lectures, group exercises, site visit and hands-on exercises using various training tools to ensure a deeper understanding of course contents and build practical skills. ISCN tailors training contents to meet the needs of course participants.
Collaboration with stakeholders: ISCN conducts needs survey to reflect the latest trends and expert knowledge in the course materials. ISCN exchanges information, and jointly develop and host courses with other capacity building support organizations overseas.
Training Courses
ISCN provides courses in the following three fields to ensure peaceful use of nuclear material owned by each country and effectively protect materials from theft and sabotage.
Objectives
Through providing these courses, ISCN contributes toward:
Knowledge-sharing
Experience-sharing such as best practices
Support for the development of domestic framework
Building practical capacity on State System of Accounting for and Control and physical protection of nuclear material
Needs-oriented Approach
Training Curriculum development based on the needs of the target participants
Awareness raising course for policy makers
Practical course for the practioners
Introductory, intermediate, and advanced courses
Nuclear Security Courses
ISCN has been providing the following courses by making the most of JAEA's extensive knowledge and experience as a nuclear operator:
Physical Protection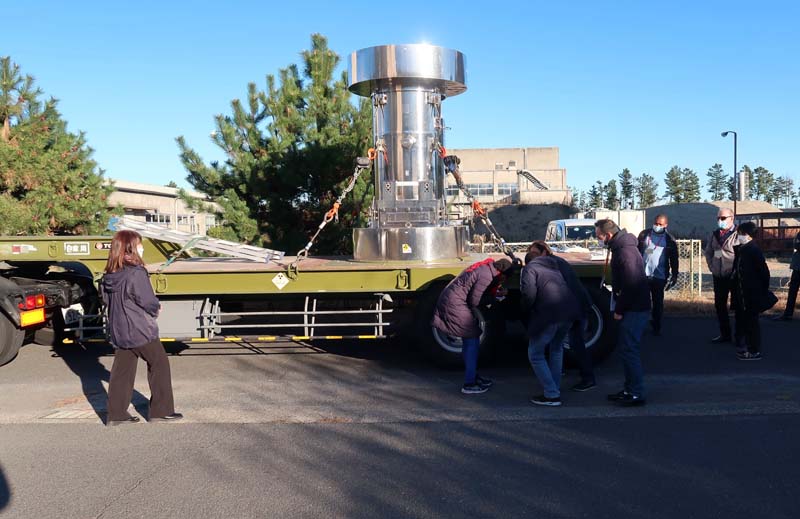 Physical Protection for Nuclear Material and Facilities
IAEA International Training Course on the Security of Non-Nuclear Radioactive Material in Transport
IAEA's Nuclear Security Recommendations on Physical Protection of Nuclear Material and Nuclear Facilities (INFCIRC/225/Rev.5)
Physical Protection Detection System Performance Testing
Tabletop Exercise (TTX)
Scenario Development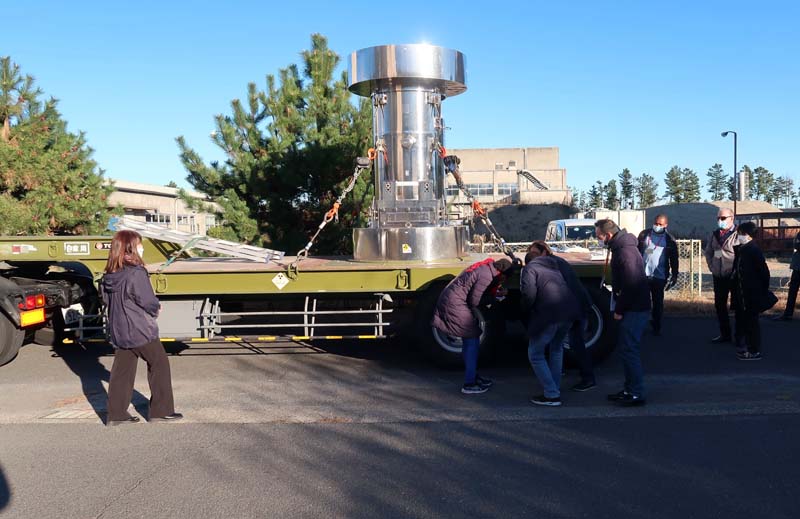 Nuclear Security Culture
Nuclear Security Culture
Nuclear Security Culture Self-Assessment
ISCN-WINS Workshop

In collaboration with the World Institute for Nuclear Security (WINS), ISCN holds an annual workshop in the form of a theatrical session.
Crisis Management
Bilateral Cooperation
ISCN provides bilateral support on the requests of target countries.
Physical Protection of Nuclear Material
Physical Protection of Radioactive Material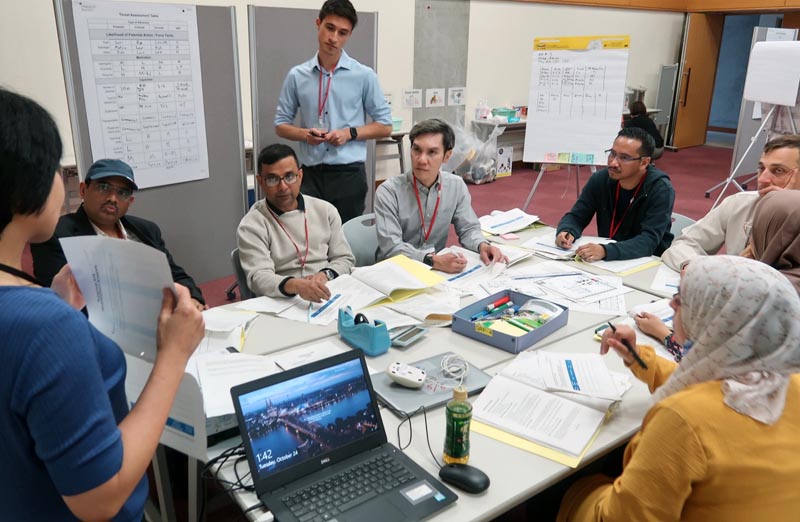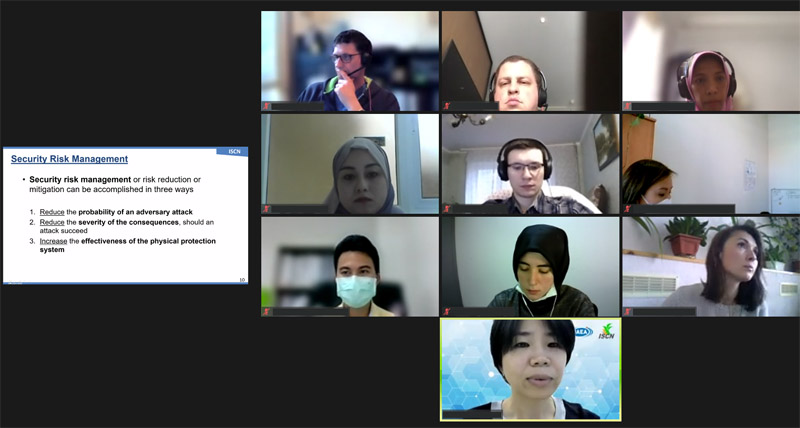 Safeguards and SSAC Courses
ISCN provides training on safeguards and SSAC by utilizing JAEA's experience and expertise as a nuclear fuel cycle research and development organization. ISCN collaborates with the IAEA and other related organizations in conducting the training.
Regional Training Course
State Systems of Accounting for and Control of Nuclear Material (SSAC) for IAEA Safeguards
Measurement Methods and Techniques of Non-Destructive Assay (NDA) for IAEA Safeguards
Declarations, Complementary Access, and Identification of WMD Materials and Equipment under the Additional Protocol (AP-CIT)
Sharing of Each Country's Experience with Safeguards and SSAC
IAEA Inspector Training
Safeguards in Reprocessing Plants
Digital Cherenkov Viewing Device (DCVD) Training for Spent Fuel Verification
Bilateral Cooperation
ISCN provides bilateral support on the requests of target countries.
Additional Protocol Declarations
Safeguards and SSAC Training
National Training on Safeguards Implementation in Iran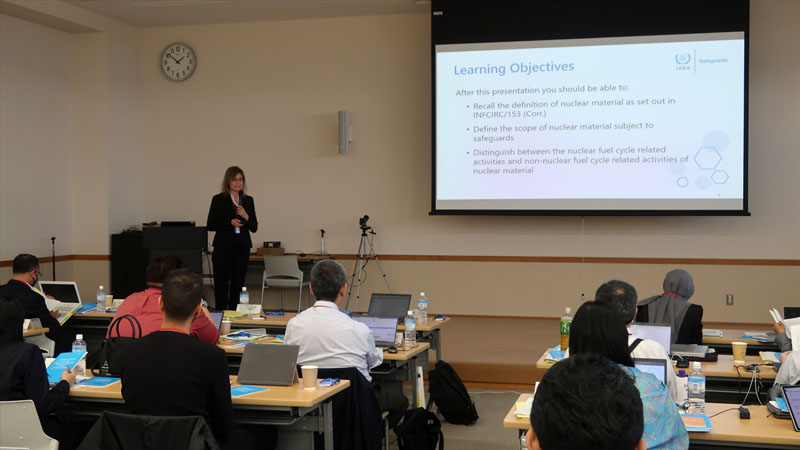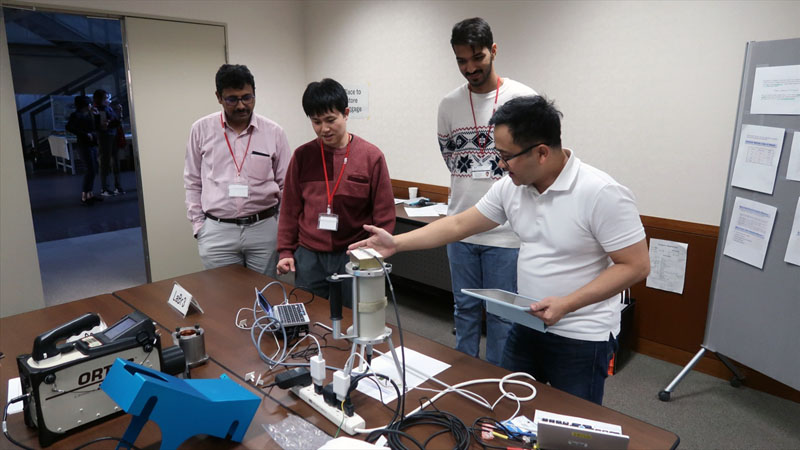 International Nonproliferation Framework Courses
On the requests of target countries, ISCN conducts seminars on international frameworks, including improvement of nuclear nonproliferation and nuclear security and their implementation, in order to raise awareness among relevant parties in target countries and identify any specific support needs.
International trends, policies and challenges on peaceful use of nuclear energy and nuclear nonproliferation, and nuclear security
International frameworks, regulations, and specific practical efforts on nuclear nonproliferation and nuclear security
Sharing of Japan's efforts in achieving both peaceful use of nuclear energy and nuclear nonproliferation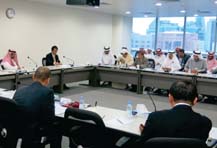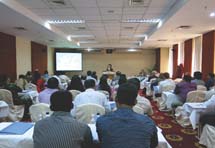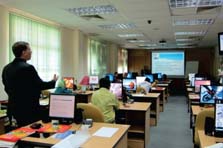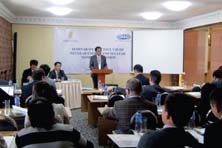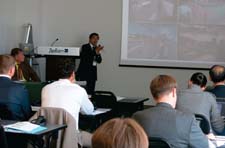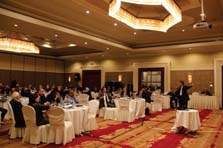 Facilities and Tools
Physical Protection Exercise Field (PPEF)
PPEF is a training facility equipped with the real physical protection tools such as fences and intrusion detection sensors, to enable the participants to understand the characteristics of equipment in the effective and practical environment.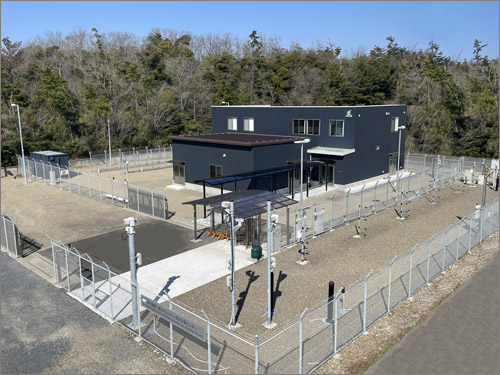 Virtual Reality (VR) System
VR system provides exercises related to nuclear security and safeguards by using virtual facilities constructed in a virtual space.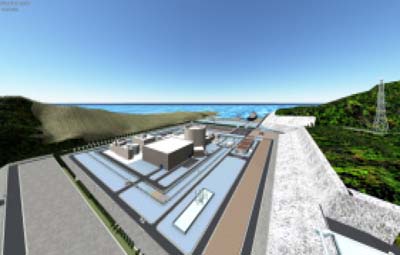 Virtual Training Tools
Virtual trainings have been available since FY2020. ISCN uses variety of tools, including e-learning, online group exercises, and exercises using virtual tours of JAEA's facilities to achieve the effect as in-person training.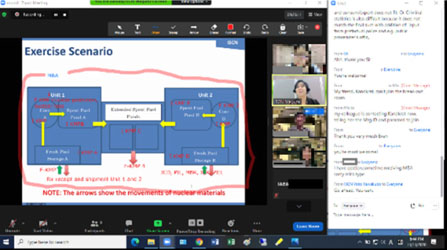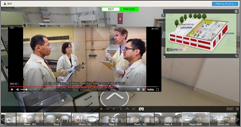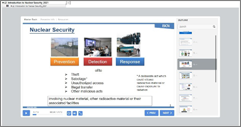 International Cooperation
ISCN has collaborated with various international organizations, international frameworks, and foreign authorities for the development and implementation of training.
IAEA
The IAEA recognized ISCN/JAEA's more than 10 years of contributions to the IAEA in the field of nuclear security and designated JAEA as an IAEA Collaborating Centres in the "Nuclear Security Area" on October 22, 2021.
About Collaborating Centres:

An IAEA Collaborating Centre is an IAEA Member State institution designated by the IAEA to support the IAEA's programmatic activities. The designated institution enters into an agreement with the IAEA that includes a work plan, and outcomes will be reviewed at the annual review meeting.
ISCN provides technical support for the IAEA's nuclear security efforts and nuclear security personnel training through the following activities as an IAEA Collaborating Centre.
Hosting IAEA training courses utilizing JAEA's practical experience in the field of nuclear security
Development of training courses and materials
Dispatch of experts to IAEA expert meetings and training courses
Cooperation with IAEA projects and hosting of technical meetings based on the results of the development of technologies for detecting and measuring nuclear materials at the JAEA
Safeguards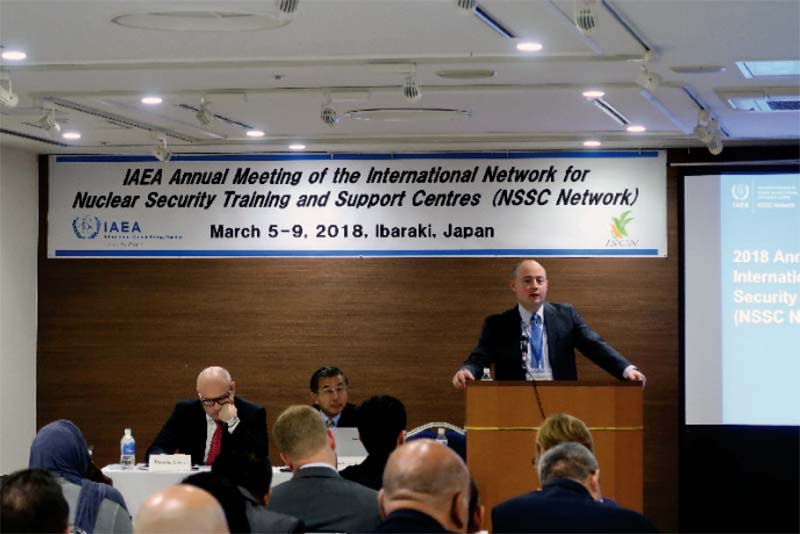 Cooperation in conducting regional and international training on the State Systems of Accounting for and Control of Nuclear Material (SSAC)
Cooperation in conducting international training for member states with Small Quantity Protocols (SQP) under the Safeguards Agreement
Online training development support
Nuclear Security
Conclusion of arrangements on cooperation in the field of nuclear security (since 2013)
Cooperation in organizing IAEA-hosted training in the field of nuclear security in Japan
Dispatch of ISCN experts to IAEA expert meetings
Participation and cooperation in IAEA-led network activities through the Nuclear Security Support Centres (NSSCs)

ISCN actively supports the NSSC network activities and contributes to the enhancement of nuclear security by sharing its good practices of human capacity building through the network with other similar organizations around the world.

Cooperation in Asia Regional Network (ARN)

Along with the International Nuclear Security Academy (INSA) in Korea and the State Nuclear Security Technology Center (SNSTC) in China, both of which are also active under the NSSC network, ISCN jointly promotes cooperation as the Asia Regional Network (ARN) in sharing activities plans, co-hosting training and dispatching instructors, and exchanging information.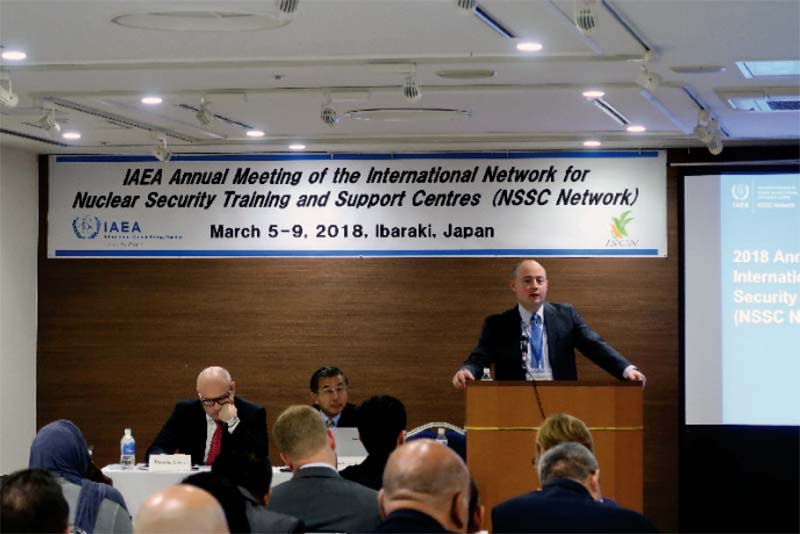 National Nuclear Security Administration, U.S. Department of Energy (DOE/NNSA)
Safeguards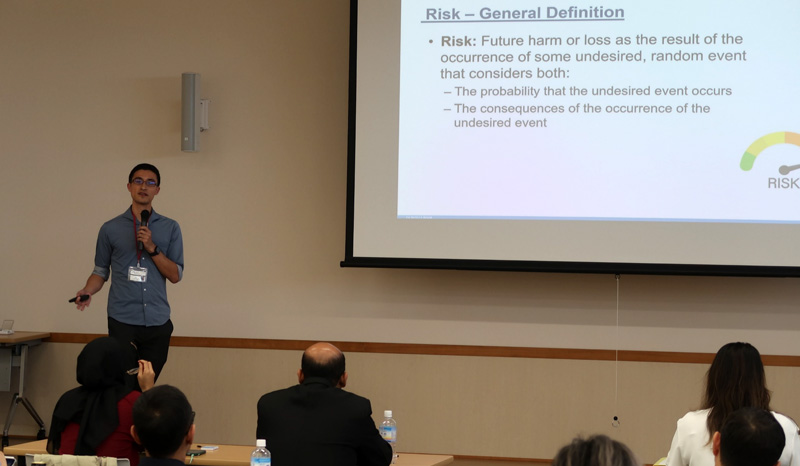 Mutual participation in training
Sharing of training materials
Nuclear Security
Co-hosting of training in the Asian region
Joint support for training centers in the Asian region
Support in training ISCN instructors
Joint development of training materials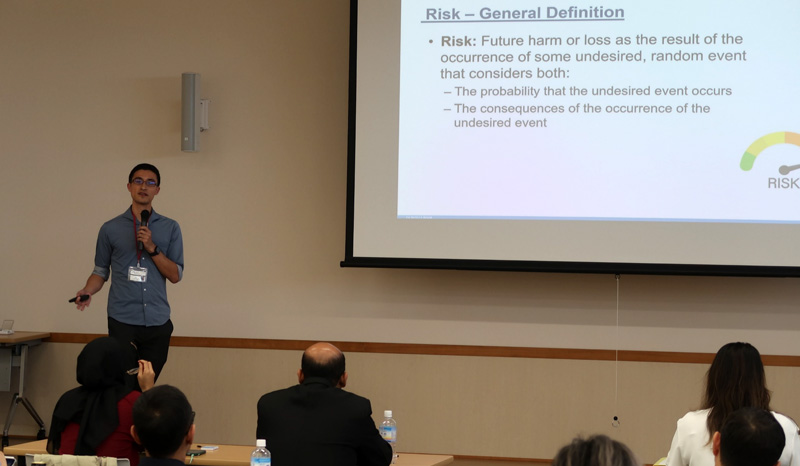 EC-JRC
Safeguards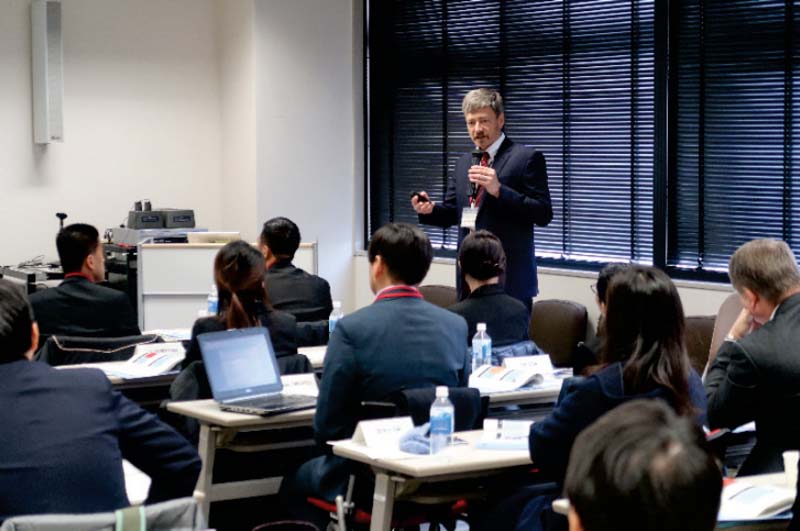 Dispatch of instructors to training on the State Systems of Accounting for and Control of Nuclear Material (SSAC)
Development and implementation of technical training on Non-Destructive Assay (NDA) for SSAC
Nuclear Security
Dispatch of instructors to training for the Asian region
Co-hosting of training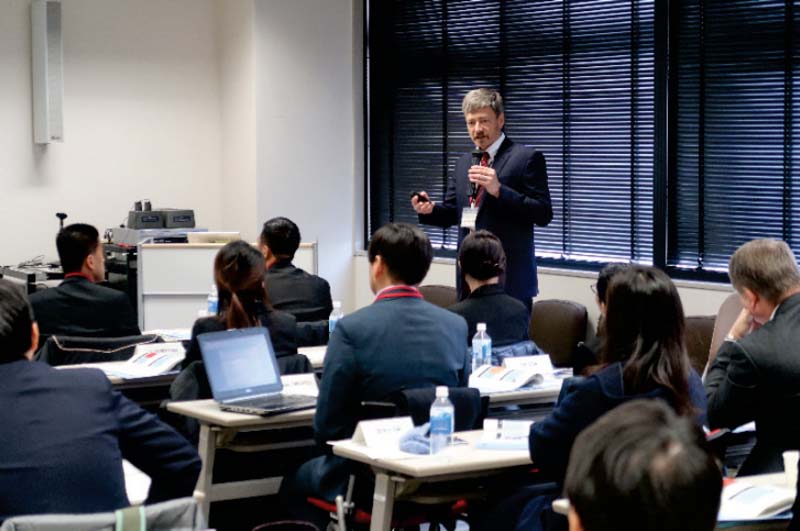 ASEAN Centre for Energy (ACE)
Joint hosting of seminars/training on nuclear security and safeguards based on the needs of ASEAN countries
Contribution to the promotion of cooperation in human capacity building for nuclear nonproliferation and nuclear security in the ASEAN region through regular attendance in ASEAN+3 (Japan, China, and Korea) related meetings
Forum for Nuclear Cooperation in Asia (FNCA)
Contribution through the Nuclear Security and Safeguards Project (NSSP)
Compilation of a collection of good practices on the Additional Protocol to the Safeguards Agreement provided by member states
Development and implementation of needs-oriented training among FNCA member states