CTBTO Executive Secretary Robert Floyd visit the TAKASAKI Radionuclide Station (19 January 2023)
Executive Secretary of the Comprehensive Nuclear-Test-Ban Treaty Organization (CTBTO), Dr. Robert Floyd and his delegation members visited the TAKASAKI Radionuclide Station on 19 January.
JAEA presented its contributions to CTBT international verification regime and the activities such as operating OKINAWA and TAKASAKI Radionuclide Stations, TOKAI Radionuclide Laboratory, National Data Center (NDC-2) and the joint radioxenon background measurement project.
Dr. Floyd expressed his appreciation for ISCN's continued cooperation to the CTBT's activities.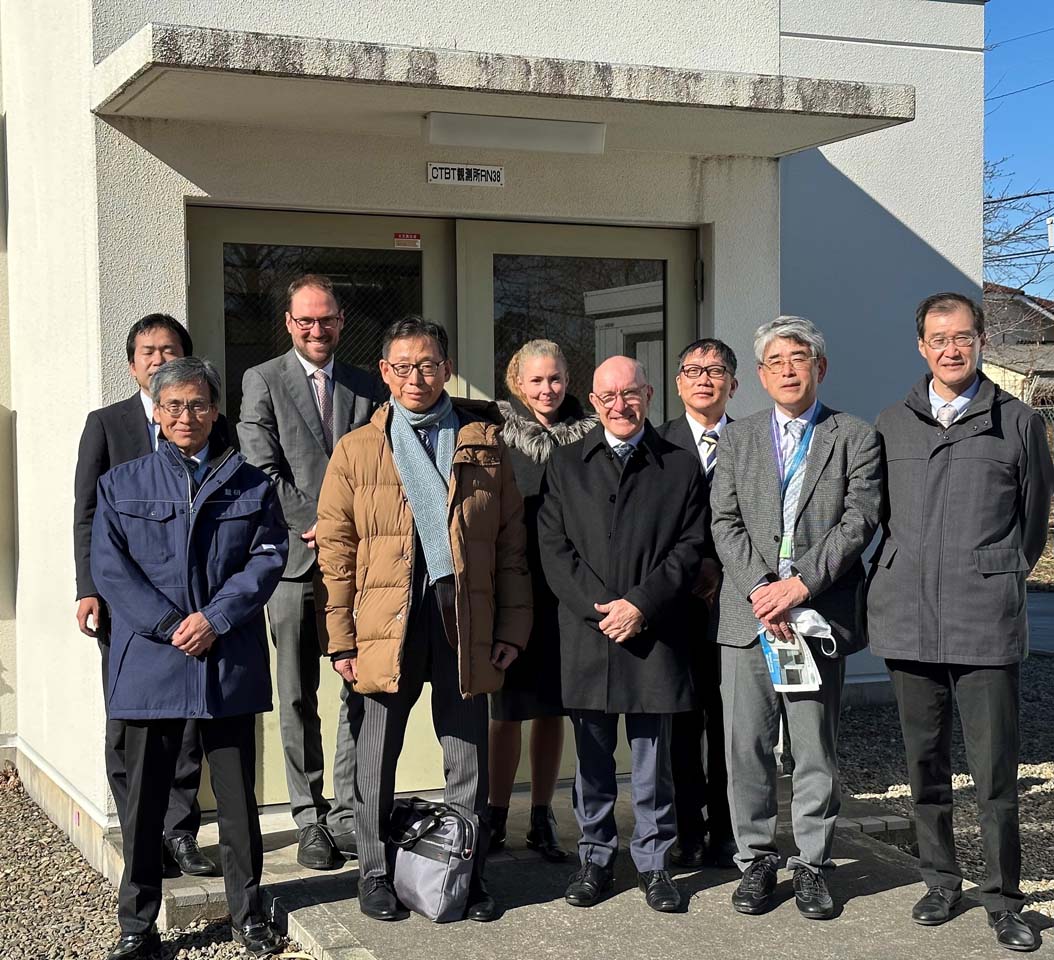 【Picture1】CTBTO Executive Secretary, Dr. Robert Floyd (front; in the center)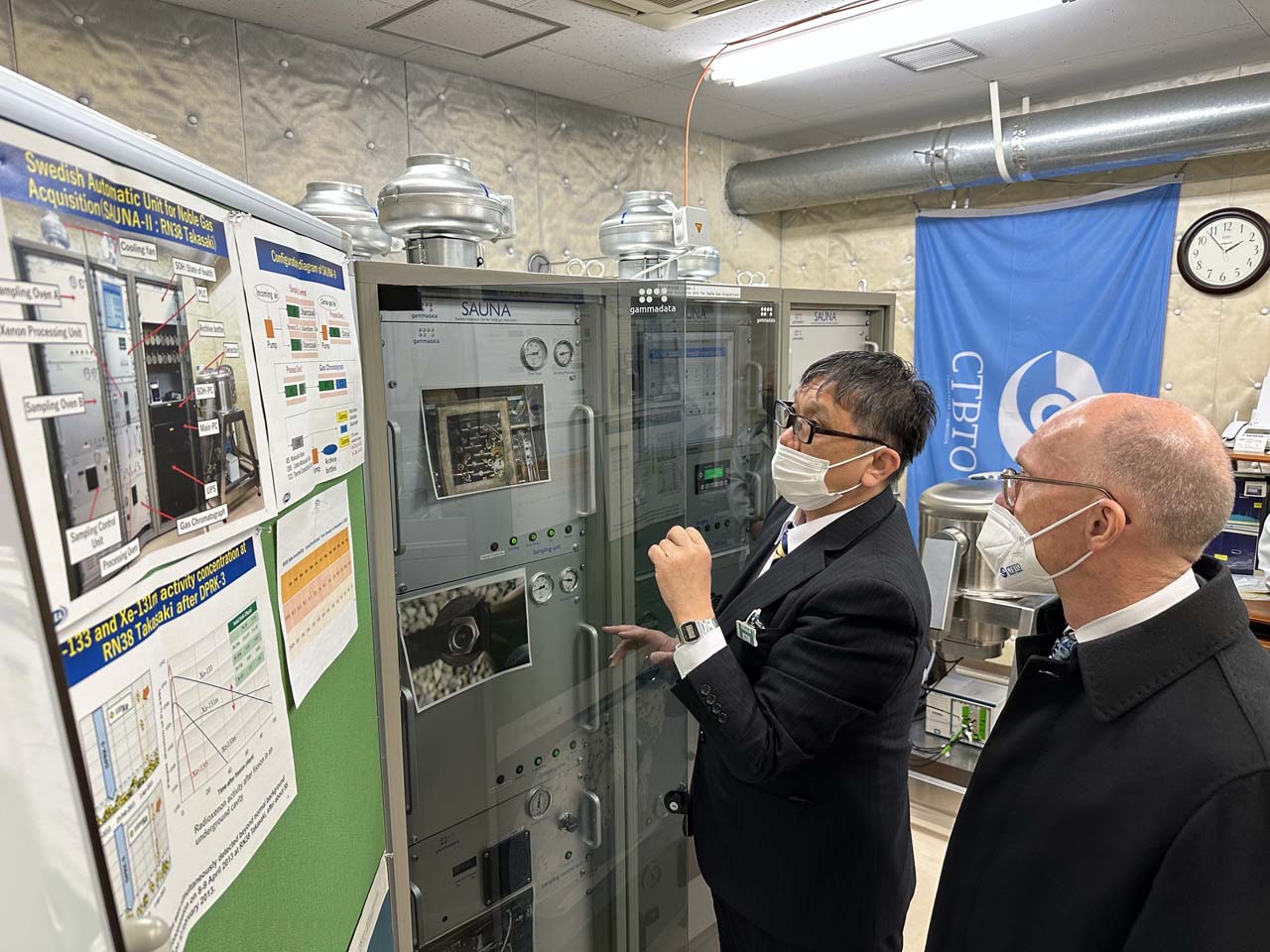 【Picture2】Station Manager presented to Dr. Floyd at TAKASAKI Radionuclide Station