R&D to Support Decommissioning of Fukushima Daiichi Nuclear Power Station
On the basis of examination technologies accumulated over years and using post-irradiation-examination facilities for the safe use of radioactive materials, we conduct research and development on decommissioning of Fukushima Daiichi Nuclear Power Station (1F).
R&D for Decontamination in the Reactor Building
To confirm contamination characteristics on concrete core samples taken from 1F reactor operation floor, measurements of contamination distribution using an imaging plate, identification of nuclides, and comparative tests of decontamination method have been performed.
These results could be reflected in remote decontamination technology development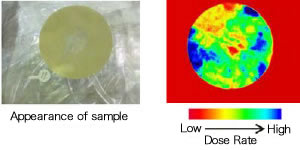 R&D for Spent Fuel Removal from SFP
For the evaluation of long-term integrity of spent fuels removed from SFP, sea water corrosion test and strength test have been performed on the cladding material.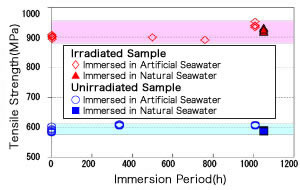 R&D for Fuel Debris Removal
For improving severe accident analysis code.
Research on release behavior of fission products and actinide from nuclear fuel is being conducted.
Basic data on the FP release behavior were obtained.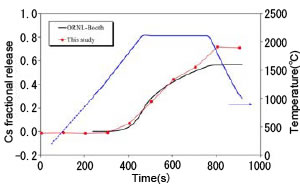 R&D for long-term storage of waste zeolite
For long-term storage of cesium adsorption tower used in water-treatment facility, we are undertaking evaluation of corrosion due to residual salt.