Safety Management and Environmental Monitoring
Radiation control of nuclear facilities and environmental radiation monitoring around the site have been carried out strictly to ensure safety of workers in the site as well as of neighboring residents. Emergency response scheme has been enhanced so as to respond appropriately and promptly to unexpected nuclear emergency.
Environmental Radiation Monitoring
Radiation dose rate near the boundary of the site are continuously monitored. The air, soil, water and foods around the site are sampled and confirmed the concentration of radioactivity regularly.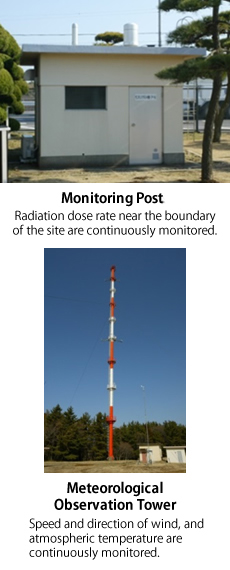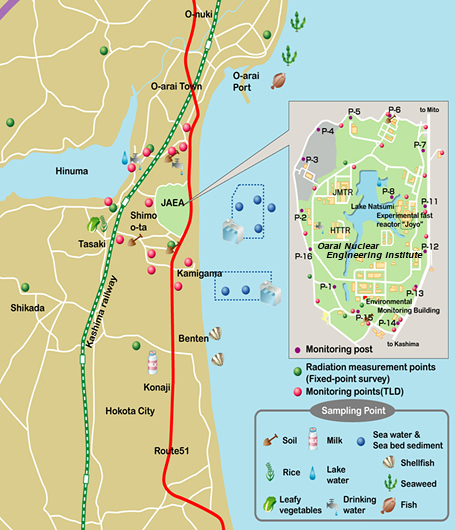 Radiation Control of Nuclear Facility
We are regularly monitoring dose equivalent rate, surface density and air concentration of radioactive material at controlled area and also measuring radioactive material in drainage or exhaust from facilities so as to confirm the discharge control levels are below the baseline.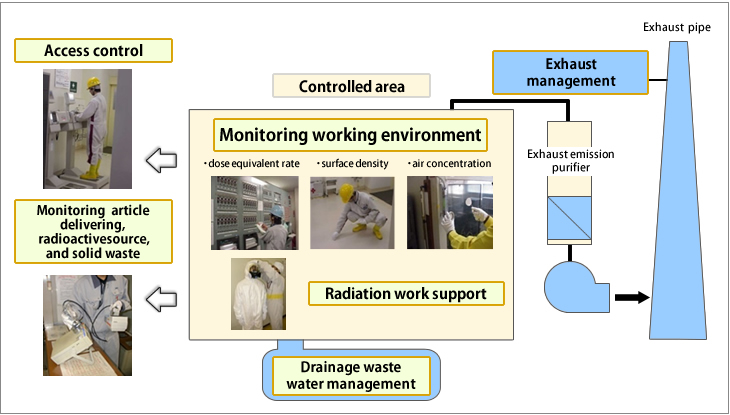 Individual Monitoring for Exposure of Workers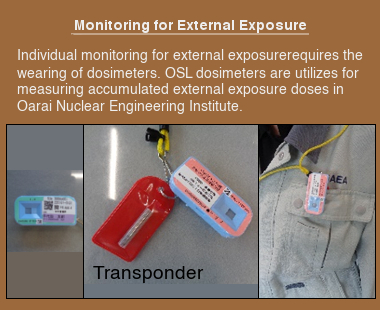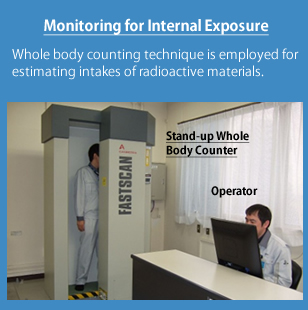 Safety and Sanitation Management
The law and safety regulations are strictly observed in carrying out an operation at nuclear facilities.
 Therefore, promoting safety and sanitation activities are important to foster safety culture for sure. To ensure the compliance, we have several activities to function the safety management systems.

Preparation for On-site Emergency Response
To strengthen and enhance the preparation for on-site emergency response, we have an emergency response organization and equipment in case of an accident.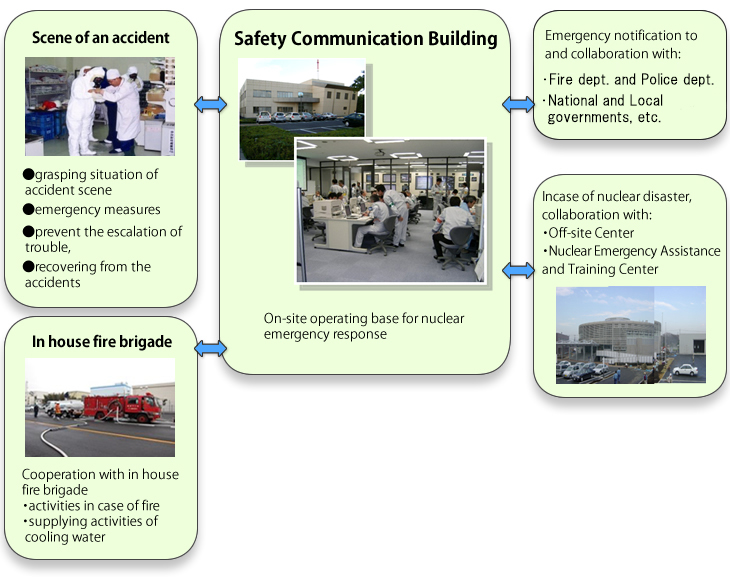 Physical Protection
To prevent the theft of nuclear fuel materials, sabotage and trespass on nuclear facilities, these lawbreaking acts are under surveillance and detected all the time. Furthermore, our Physical Protection activities are strengthened and drill for PP has been carried out at any time to protect our nuclear fuel materials and nuclear facilities. The Safeguards information consisting of quantity and transportation of nuclear fuel materials has been managed by Safety Management Division, and finally these Safeguards information is submitted to the Government and International Atomic Energy Agency.