7th September 2023
Japan Atomic Energy Agency
Accelerating deployment of Japanese HTGR technologies
in collaboration with the UK
- NNL and JAEA sign MOC in the field of HTGR technologies and Collaboration
Memorandum for UK HTGR Demonstration Reactor Programme -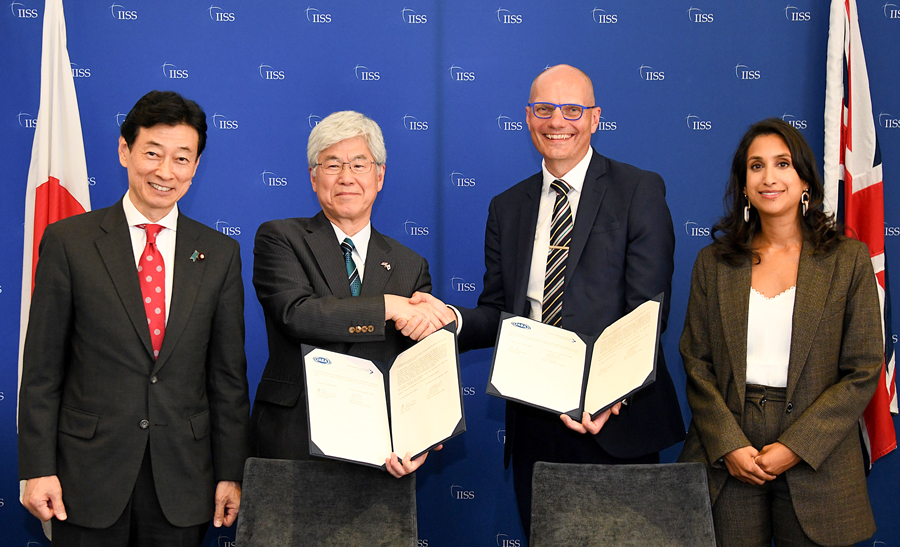 The Government of the UK has identified High Temperature Gas-cooled Reactors (HTGRs) as the most promising candidate for the use of nuclear energy for the decarbonization. The UK plans to promote the Advanced Modular Reactor Research, Development & Demonstration (AMR RD&D) programme leading to the demonstration of HTGRs by the early 2030's. The programme is carried out in the following three steps: Phase A (Pre-FEED, completed in February 2023), Phase B (FEED, to be completed in 2025), and Phase C (Permissioning, construction and operation of HTGR in the early 2030s).
On 18th July 2023, Department for Energy Security and Net Zero (DESNZ) announced that National Nuclear Laboratory (NNL) and JAEA (Japan Atomic Energy Agency) team was selected as one of the project entities to implement the Phase B reactor project.
In order to accelerate research and development, and related activities for early deployment of HTGRs, under the attendance of Claire Coutinho, Secretary of State for DESNZ and Nishimura Yasutosi, Minister of Economy, Trade and Industry, JAEA and NNL signed comprehensive Memorandum of Co-operation in the field of HTGR on 6th September in London, UK. Simultaneously, JAEA and NNL signed Collaboration Memorandum for UK HTGR Demonstration Reactor programme (Phase B).
JAEA will collaborate with NNL to accelerate early deployment of HTGRs in order to contribute to the achievement of carbon neutrality by 2050.